The 21st Century's Museum Boom: Cultural Evolution or a Passing Fad?
Ludmila Gordon
Ralph Appelbaum Associates
18.7.2017, 18:30
Ratusha restaurant at pl. Rynok, 1, Lviv
Why is the 21st Century witnessing an unprecedented rise in the popularity of museums? How do 21st Century museums differ from museums in the past? What attracts new visitors to modern museums: spectacular architecture or unique artifacts, the novelty of interactive exhibits and museum nights, or a chance for serious reflection on previously unexposed historical narratives? What are the commonalities between the multiple openings of new Jewish heritage museums in Europe and America and the museum-building boom in Asia, where the Chinese government has built over a thousand new museums within one decade?
These and other issues were discussed within the context of a new approach to the role of museums in society. Along with their central functions of preservation and education, museums today have become essential parts of a thriving city's social life and economy. In this regard, the lecture look ed at some of the most unusual museums, from ambitious mega-museums, such as the famous Guggenheim Museum in Bilbao, to experimental micro-museums dedicated to one theme, such as the intriguing Museum of Broken Relationships in Zagreb. Considering the modern museums' refocusing from an object-centric to visitor-centric approach, the lecture viewed the museum visit through a prism of emotional and social perception and talked about the increasing interest in reexamining and reintroducing every component of the museum experience, including: architecture and design, orientation aids and multimedia installations, interpretive storylines and inclusive multi-voiced narratives. Each and every element aims at transforming a museum visit into a meaningful and often dramatic event, consequentially, attracting a more diverse audience, and thus, reaching a greater goal - enlightening the broader public.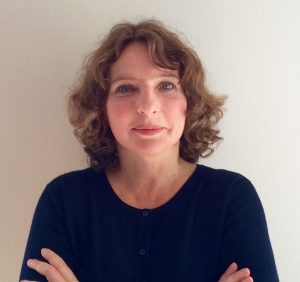 Jewish Days is a public program for general audiences. It is related to two other projects of the Center for Urban History - Summer School in Jewish History and Multicultural Past,  held annually since 2010, and the initiative Space of Synagogues: Jewish History, Common Heritage and Responsibility (in partnership with the Lviv City Council and the German Society for International Cooperation, GIZ).
Credits
Cover Image: Guggenheim Museum in Bilbao, Spain
Gallery Image by Iryna Sereda