The German Attack on the Soviet Union and Violence against Jews: the Case of Lviv on July 1941
Kai Struve
Martin Luther University, Halle-Wittenberg
20.7. 2016
Ratusha Restaurant (Rynok Sq. 1), Lviv
Among the questions of Ukrainian-Jewish relations during World War II, one of the most controversial is that of the pogrom in Lviv on 1 July 1941. While some deny the pogrom happened at all, there are publications which report and perhaps overstate the scale of violence and the number of victims. The lecture presented the results of a thorough examination of sources on anti-Jewish violence in Lviv on 1 July and the following days and weeks, and analyzed the roles and motifs of groups who participated in the violence: the German police and military, Ukrainian militia and local civilians. The lecture contextualized the anti-Jewish violence in Lviv in the initial phase of the German-Soviet war as within the radicalization of the German persecution of Jews as well as Ukrainian attempts at state-building. The speaker also compared events in Lviv with violence at other localities in Western Ukraine and regions within the western Soviet Union.
The lecture and the talk will be held in English with simultaneous translation.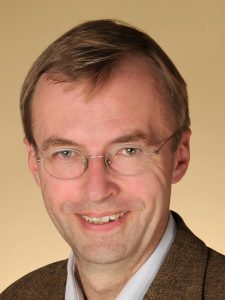 Jewish Days is a public program for general audiences. It is related to two other projects of the Center for Urban History - Summer School in Jewish History and Multicultural Past, held annually since 2010, and the initiative Space of Synagogues: Jewish History, Common Heritage and Responsibility (in partnership with the Lviv City Council and the German Society for International Cooperation, GIZ).
Credits
Image Gallery by Iryna Sereda