The Center for Urban History is an independent research institution working across several areas: urban history research, digital humanities and archiving, and public history. The Center was born on April 16, 2004 in Vienna when Dr. Harald Binder established a private foundation with the intent to create an institutional framework for urban history research in Ukraine. One of the main aims for the Center was and remains developing an infrastructure that would support innovative research endeavors along with public outreach.
Our name presents the two semantic components of who we are and what we do. "Center" stands for an independent academic entity. Independence remains our reality, our credo and our chief asset. "Urban" stands for our area of proficiency. Our primary focus is the city. "History" at the Center is interdisciplinary, crosses borders and explores new themes and approaches in research, teaching and discourse. Together these words signal our mission to explore and engage with the multitude of questions and experiences embedded in the complexity of urban societies throughout history.
Our aims are to enhance international cooperation in research, to explore the possibilities of digital technologies in the humanities, and to rethink the roles of history in modern societies. The Center's work has several objectives: to research the history of Eastern and Central European cities; to promote urban history in an interdisciplinary format; to foster international academic and cultural exchange; to deepen knowledge and understanding of the complexity and diversity of history and heritage in Eastern and Central European cities; and to enhance cooperation among local and international institutions.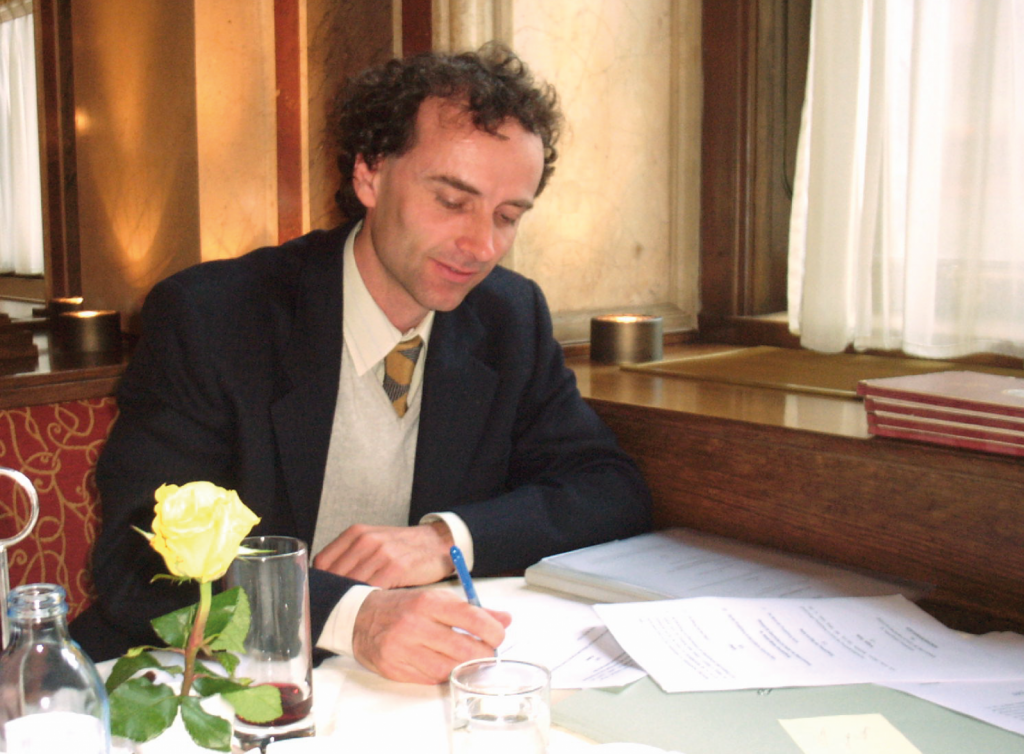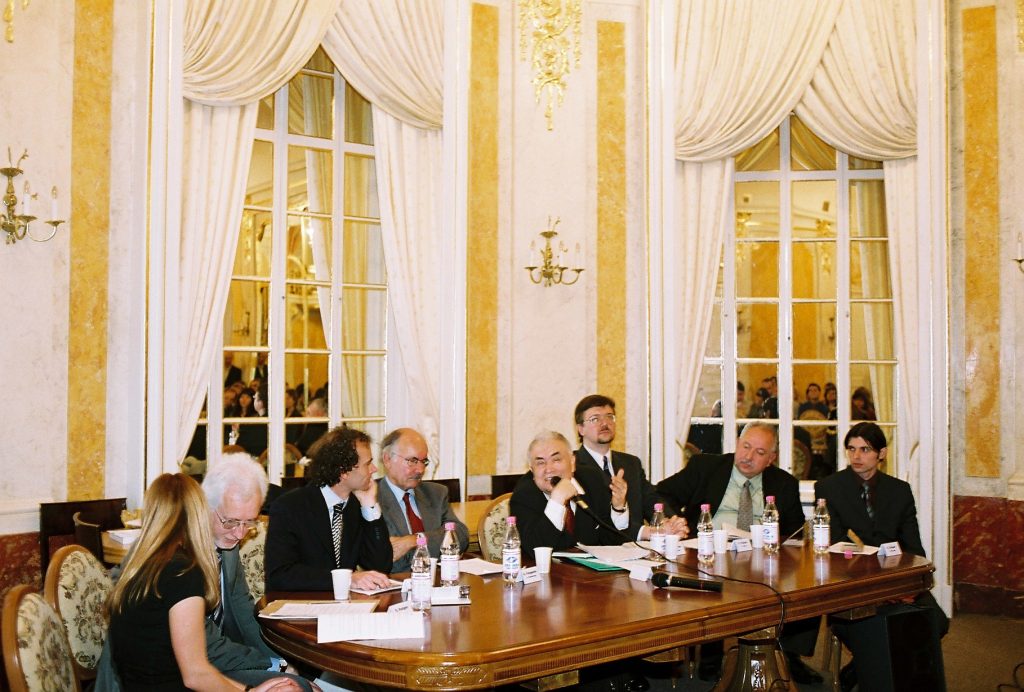 In all our activities, be they academic or public, we strive to adhere to principles of openness (toward what is new), tolerance (with regard to difference and diversity) and responsibility (for the future). As an institute of historical scholarship, we seek to offer fresh intellectual impulses by asking new questions and exploring new perspectives on urban experiences of the past and today's challenges. By information and open discussion, we try to help prevent history from being abused for political ends. Through conferences, seminars and exhibitions we hope to promote scholarly and cultural exchange. We strive to be a part of contemporary Lviv's urban society and public, open to diverse communities and in productive cooperation with public and cultural institutions. As an institute that not only researches the city of the past, but also lives and works in the city of the present, we want to go beyond academic activity and support cultural and other public initiatives, which we see as both valuable and seminal. We want to contribute to Lviv becoming a central site for intellectual, academic and cultural life not only in Ukraine, but also in Europe.
People are crucial for initiating and developing institutions. The first three years of the Center's history after its formal inception were shaped by a team of three historians: Dr. Andriy Zayarnyuk as the Center's first academic director, Dr. Ostap Sereda from the Krypiakevych Institute for Ukrainian Studies at the Academy of Sciences as its chief external advisor, and Dr. Harald Binder as the initiator and founder of the institution. In 2007, the Center received a further boost in becoming an internationally recognized institution when Dr. Tarik Cyril Amar took over the position as the Center's director. A scholar of East European history of the 20th century, Dr. Amar held the director's position for three years. Current director Dr. Sofia Dyak was appointed in September 2010 following an international search for candidates. Dr. Dyak had already been working at the Center since 2007 as an academic coordinator and researcher. Developing an institution is teamwork. Initially small, the Center's team grew significantly over the years to a team of more than 20 people, residents of Lviv and beyond.
One important aspect of the Center's development over the past years is the diversification of its funding resources. Originally financed exclusively by the foundation's capital yield, the Center now builds on two other types of revenues, rental income in Ukraine and external project-related grants, which combined cover more than half of the spending. Significant and growing contributions of third-party funding also reflect the extent of the Center's international network and its recognition as a reliable and productive institution.