Spanish Images of War Time Lviv
Bohdan Chuma
Ukrainian Catholic University
24.03.2016, 18:30
Center for Urban History, Lviv
At the Center for Urban History, the lecture series accompanying the exhibition "The Great War 1914-…Individual and Global Experience."
The First World War reduced Europe to a theater of operations, bringing together people from both ends of the continent. This convergence occurred despite the desire of Europeans themselves, who were forced to speed up the search for answers to many questions, including information on lesser known places that appeared in the messages from the fronts. This transformed the old and constructed a new mental map of Europe, on which, ever increasingly, appeared previously unknown cities, regions and people. An understanding of them was created from a mix of real or imagined, exaggerated or minimized facts which were massively distributed by numerous information agencies and periodicals.
One such place was Lviv (Lemberg, Lwow, Lvov, Leopol), and those who learned of it were the authors and readers of Spanish newspapers. Despite the neutral status of this Pyrenees country, interest among its readers, in the events occurring on the Eastern Front proved sufficient to send special correspondents, who provided first hand images of this distant city that was in the midst of a major war.
Details about the "unexpected popularity of" Lviv, conditions and opportunities afforded by this information surge will be explained by historian Bohdan Chuma.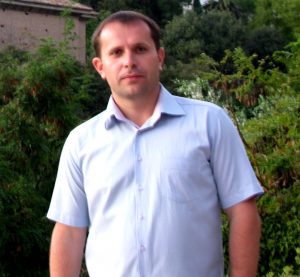 Lecture is a part of the series of events in support of the exhibition "The Great War 1914 - ... Individual and Global Experience".