Lviv during World War I: The Space of Women's Possibilities, Conflicts and Compromises
Maryana Baydak
Ivan Franko National University in Lviv
25.5.2016, 18:30
Library, Center for Urban History
The Great War of 1914-1918 and the dynamic atmosphere of Lviv accelerated the abolition of restrictions imposed on women by the conservative Galician standards and the traditional practices of the pre-war society. Areas that were previously taboo to women, according to public opinion, were suddenly accessible. In the space of the city female Leopolitans realized themselves by pursuing education, civic, professional and cultural activities. There were also those who found themselves at the bottom of the social classes.
War time Lviv assimilated women of different social backgrounds, eliminated hostilities and negative assumptions made of women from the village. Helping one another helped both women from urban and rural backgrounds. Simultaneously, the inter-ethnic tension in the city activated women's initiatives and brought an element of competition. Despite the identity crisis, the war showed, that charity and the civic movement require more unity than conflicts of interest. Personal life was valued the most, and the greatest wish was that the war would end.
Despite the demonstrative pride in the emancipation and liberation, most women were not ready, neither psychologically nor professionally, to fundamentally change their position, to the opportunities that the war created for them, they were cautious and even sometimes fearful. The success of women was temporary, the end of the war closed off some of their opportunities; while circumstances for new conflicts appeared (firstly amongst women, then between the sexes), which forced them to search for new compromises, which in turn again opened new opportunities.
The main issues of the seminar include: What was the gender space of Lviv during World War I? How did this space change under the influence of Austrian and Russian administrations? How did female Leopolitans react to "meeting the enemy" and how did they understand patriotism? How did women realize their potential in community activity, education, and in the professional sphere? How did they create Lviv's war time cultural space? What opportunities and limitations did war time Lviv impose on the women who came to town?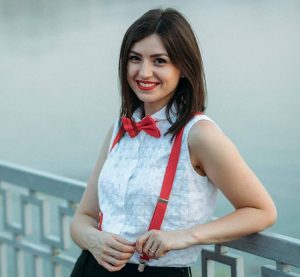 The seminar is held in a workshop format. Researchers are invited to discuss research projects and studies underway at different stages, as well as completed research projects to be published.
The seminar is not open to the general public. Historians, sociologists, cultural anthropologists, and other humanities students are invited to share their research and experience, as well as take part in discussions of the projects presented at the seminar.
Seminar is a part of the series of events in support of the exhibition "The Great War 1914 - ... Individual and Global Experience".
Credits
Сover Image: Lviv. Trade on the Rynok Square.