Industry vs Heritage
Dr. Dagmar Kift 
LWL-Industriemuseum
28.6.2015
Center for Urban History, Lviv
German researcher and curator Dr. Dagmar Kift talked about the experiences, perspectives, and challenges of the industrial areas of Germany. The presentation outlined the development of the Ruhr region from industrial crisis to cultural revitalization, focusing on heritage and identity, history and tourism, education and entertainment, as well as the audiences of industrial heritage.
Very few regions in Germany have been so shaped by the effects of industrialization as North Rhine Westphalia. Industrialization changed the landscape more than the preceding 200 years of settlement. This is particularly true of the Ruhrgebiet, an area dominated for years by coal and steel and now being re-designed as a center for services, science and tourism.
In 1979 and 1984 two new industrial museums were founded to restore outstanding monuments of industry and transport and make them accessible to the general public. Between 1989 and 1999 a major re-construction programme for old factories and workers' settlements was implemented under the auspices of an international building exhibition, and an industrial heritage trail was created to present the industrial past to tourists. Industrial landmarks were transformed into artistic landmarks, and a major international arts festival (RuhrTriennale) has been staged in a variety of industrial monuments since 2002, turning the area into a new festival center. Zollverein colliery in Essen was declared a world heritage site in 2001. In 2010 Essen and the region were European Capital of Culture.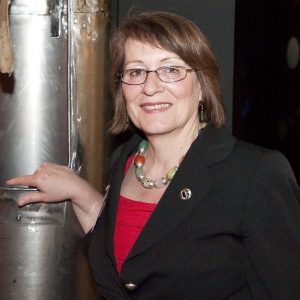 Lecture was a part of the lecture and discussion program of the DonKult cultural forum.
Credits
Сover Image: LWL Industrial Museum Zollern