Miners Toil for You, Motherland! – Mining Culture as a Resource of Official Culture
Marta Studenna-Skrukva
Institute of Oriental Studies, Adam Mickiewicz University, Poznan
27.6.2015
Center for Urban History, Lviv
"Miners Toil for You, Motherland!" – this famous socialist slogan no longer has such a strong emotional charge as it did a few decades ago. The image of a miner, who was turned into a "labor aristocrat" by the propaganda of the previous system, has virtually leveled. In Poland, social solidarity does not cover the workers of the mining industry. Industrial infrastructure associated with coal mining, more and more frequently and successfully is used for a completely different purposes than for what it was created. Shopping centers, cultural and sports centers, and museums have opened in former mines. Furthermore, some of the region is being radically transformed – under the influence of permanent unemployment, social crises, and environmental threats. All these phenomena have been occurring for many years in the largest basin of Poland – in Upper Silesia. Despite this, and despite the characteristic post-industrial weakening of the ethos of physical labor, coal mining is not only the foundation of Polish industry, but is also an important part of Polish official culture in the broadest sense that consolidates society. This proves the true effectiveness of the Polish People's Republic as a homogenization machine, which eliminated the diversity of Polish society since the time of the partitions. The subject of Upper Silesia with the relevant economic and cultural traditions is present in high Polish culture (canon of literature and film), in a public space (music, humor), as well as in visual state policy (brands, logos) and the Polish education system. Sports clubs are associated with mining production.
In addition to presenting the role of Upper Silesia in Polish culture, the speaker considered the importance of the Donbas as a key mining region of Ukraine. The lecturer raised the question of the cultural potential of Donbas, its place in the cultural policy of the Soviet Union and the Ukrainian SSR, as well as the adaptive capacity of Ukrainian official culture after independence. The focus was also on the analysis of examples of using the specificities of Donbas in Ukraine's national discourse and to seek further opportunities in this area.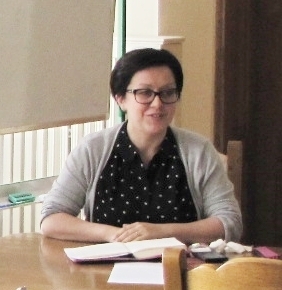 Lecture was a part of the lecture and discussion program of the DonKult cultural forum.