Ukraine's Eastern Borderlands: The End of Ambivalence?
Prof. Tatiana Zhurzhenko
Institute for Human Sciences (IWM), Vienna
17.6.2015
Center for Urban History, Lviv
For two decades, the eastern borderlands of Ukraine, through close economic ties and geographical proximity to Russia, the domination of the Russian language, and the ambiguous border, preserved a cultural and political ambivalence. Ukrainian identity in the east coexisted with local, regional, and transnational identities that were significantly associated with nostalgia for the Soviet way of life and a common living space. Euromaidan, the fall of Yanukovych, and the annexation of Crimea led to political polarization and radicalization of both pro-Russian and pro-Ukrainian sentiments in eastern Ukraine. Is it really a "Russian Spring," which resulted in a war in Donbas, ended the political and cultural ambivalence of the border area? Can we consider the conflict in the east in terms of ethnic categories? How are perceptions of the ​​Ukrainian-Russian border and neighboring Russia changing? What are the consequences of political polarization in the east? What alternative identities is Russia exporting today? Tatiana Zhurzhenko reflected on the current dynamics in the eastern borderlands, based on her long-term study of Ukrainian-Russian border, particularly in the Kharkiv region.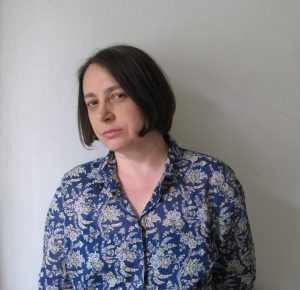 Lecture was a part of the lecture and discussion program of the DonKult cultural forum.