Art and Moving Pictures: Reflections on the Media
28.9.2021, 18:30
Conference hall of the Center for Urban History / online
Welcome to the discussion "Art and Moving Pictures: Reflections on the Media," a follow-up to the public program to the exhibition "Society with a Movie Camera." The English-language Wikipedia page on amateur film-making claims that it is a low-budget art of film-making for amateurs, practiced for passion and pleasure, rather than for commercial purposes. In fact, amateur film here is called the "art of cinema" rather than a practice or a way of capturing everyday life. For many people, stories or features shot on narrow film were a form of self-expression and art. With the advent of electronic media, such as video, the practice of private film-making has become even more widespread, and critics have talked about the birth of new art, the video art. In today's world, almost everyone can create video art or make movies, but not everything becomes the subject of a museum display or an object of collection. What features of a film or video work bring it closer to art or, conversely, create the distance from it? What do media artists think?
We will discuss these and other issues during the discussion with artists Oleksiy Khoroshko, Oleh Chorny, and Serhiy Petliuk. The conversation will be facilitated by Bohdan Shumylovych.
The event will be hosted by the Center for Urban History with a live broadcast on the Center's
Youtube channel.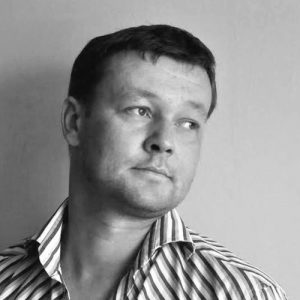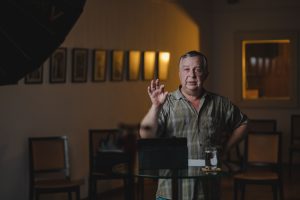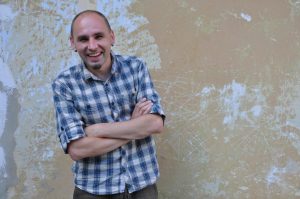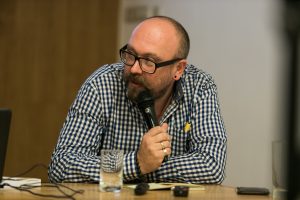 The exhibition "Society with a Movie Camera"welcomes you to take a look at the world of amateur films. It shares the story of this phenomenon and displays some unique materials never seen before. The exhibition is based on a collection of amateur films from private collections accumulated over the past ten years by the Urban Media Archive at the Center for Urban History.
Opening hours
Wednesday – Friday from 12.00 to 19.00
Saturday – Sunday from 12.00 to 18.00
The event is implemented within the project "Society with a Movie Camera: History of Visual Modes and Creation Practices in Ukraine," supported by the Ukrainian Cultural Foundation.
The position of the Ukrainian Cultural Foundation may not coincide with the opinion of the authors.
Cover
Cover Image: fragment from Victor Kyzyma's film "Tree" // Urban Media Archive of the Center for Urban History
Gallery: Olha Zarechnyuk