Rebels and Pirates: Amateur Filmmaking as a Cultural Phenomenon
Yulia Kovalenko
Docudays UA
21.9.2021, 18:30
Conference hall of the Center for Urban History
Welcome to Yulia Kovalenko's lecture "Rebels and Pirates: Amateur Filmmaking as a Cultural Phenomenon" which continues the public program for the exhibition "Society with a Movie Camera."
Not a cheap hobby, a romantic protest, desperate enthusiasm, everyday practice – throughout its history, amateur films appeared in different status, but almost always found themselves on the periphery of cinema as such. However, drifting from protests against the commercialization of young art to the creation of the foundations of entire national cinemas by improvised means, film amateurs often shook the boundaries of "official" cinema.
A small amateur camera, a home video system, or a PC with a single-core processor have often been the only tools enthusiasts needed to make films that later gave an impetus to innovative film schools, catalyzed discursive sociocultural practices, and played an important role in "official" history. Along with "professional" films, they were included in the programs of international Class A film festivals." Soon, filmmaking will be as easy as writing poems – and almost as cheap… The empire of professionalism and big budgets will be shattered," Jonas Mekas predicted back in the 1960s.
However, whereas "professional" film still has retained its main features over the decades, being paid for by a team of people competent in various processes and stages of film production, then film amateurs kept soaking in new forms of existence, and proclaimed their new territories and boundaries, and even shifted their opposition to new practices. From the early European rebels shaping an amateur film movement for the sake of reclaiming the true magic of cinema, or desperate enthusiasts who risked their lives for the freedom of cinema in the Soviet era, to daring pirates who built national film industries, world-wide anonymous associations of film amateurs opposing stock video hostings and vlogging, or Ukrainian amateurs who offered us a new perspective on the vision of our history and modernity – in this lecture we will try to understand amateur filmmaking as a cultural phenomenon.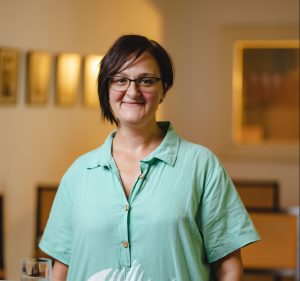 The exhibition "Society with a Movie Camera" invites you to look into the world of amateur films. It shares the history of this phenomenon and shows unique and previously unseen materials. The exhibition is based on a collection of amateur films from private collections accumulated over the past ten years by the Urban Media Archive of the Center for Urban History.
Opening hours
Wednesday – Friday: 12.00 to 19.00
Saturday – Sunday: 12.00 to 18.00
This event is implemented within the project "Society with a Movie Camera: History of Visual Modes and Creation Practices in Ukraine" with the support of the Ukrainian Cultural Foundation.
The position of the Ukrainian Cultural Foundation may not coincide with the opinion of the authors.
Credits
Cover Image: Yulia Kovalenko's materials
Gallery: Bohdan Yemets