Why the Fight for One City Can Be More Important for the People Than the World War, Or the Myth of "Defense" of Lviv in the Interwar Poland
Dr. Jagoda Wierzejska
University of Warsaw
15.11.2018, 18:30 
Ratusha Restaurant (Rynok Sq. 1), Lviv
The lecture will focus on the analysis of a Polish myth of the "defense" of Lviv based on different kinds of the interwar Polish discourse from literary to artistic, publicist, and political one. The myth of "defense" glorified the battle of Lviv as a symbol of unification of the Polish people and the Polish state, it also raised the deeds of "defenders," known as the Eaglets, to the rank of role model of patriotic behavior for the future generations of Poles. Due to such a representation, the "Lviv defense" myth served as a symbolic response to the most painful problems of the reviving and then revived Second Polish Republic. As a result, it became a founding history of the new postwar Polish society. However, while strongly appealing to the Poles, it equally stigmatized the enemies and excluded the Others – Ukrainians, Jews, and Germans. It helped thus to integrate the Polish nation around shared ideals, but it divided the multinational society of the entire Second Polish Republic.
The lecture will be conducted in Polish with simultaneous translation.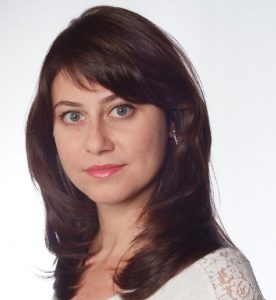 This lecture is a part of the public program "City on the Line: Lviv in November 1918." It invites the general public to discuss the centenary of the end of the Great War and the establishment of the Western Ukrainian People's Republic in the broader context of the fall of empires, revolutions, the making of new national states, and social and cultural transformations.
Credits
Cover Image: Civilians passing by the Ukrainian barricade during a short armistice, Lviv, November 1918. Stepan Hajduchok Collection / Urban media archive
Gallery Image by Iryna Sereda