The Conflict that Did not End: The Second Great War, 1917-1923
Jay Winter
Yale University
28.8.2018, 18:30
Grand session hall of the Lviv City Council (Rynok square, 1)
This keynote address presents a bifurcated interpretation of the history of the Great War, dividing it into two parts, the first lasting from 1914 to 1917, the second from 1917 to 1923.  In this way, we can take advantage of two major changes in historiography which have occurred in recent years: first, a shift of the geographical epicenter of the war from Paris and London to Warsaw and Lvov, and secondly, a shift in the chronology of the war, one which recognizes its failure to end in 1918.
The interpretation to be offered suggests that there was a crisis in 1917 which separates the first three years of the conflict from the years that followed and was largely the result of powerful economic and demographic pressures which destabilized all the combatants, though the Central powers more than the Allies.  This crisis abated somewhat in the west in 1918 but continued in the east in an exacerbated form for the following five years.  International war bled into civil war.  It can be claimed that the passage from wartime crisis to post-imperial violence was seamless, and part of one complex but distinctive phase of European history, starting in 1917 and terminating more or less in 1923.  It was in this period that the toxic mixture of anti-Semitism, anti-Bolshevism, radical nationalism, and ethnic cleansing appeared, preparing the way for even worse to come in the 1930s and after.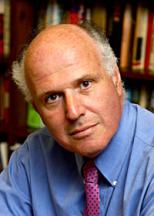 This lecture is a part of the international conference "The Multiplicity of Exits from the War: the Experience of the Eastern Front Cities" running in the Center for Urban History on August 28-29, 2018.
This lecture is a part of the public program "City on the Line: Lviv in November 1918." It invites the general public to discuss the centenary of the end of the Great War and the establishment of the Western Ukrainian People's Republic in the broader context of the fall of empires, revolutions, the making of new national states, and social and cultural transformations.
Credits
Cover Image: Red armored train number 10 named after Rosa Luxemburg / Collection of Petro Kamenchenko
Gallery Image by Iryna Sereda