The Experience of the City in War: Personal, Social, Intellectual
23.5.2022, 18:30
Courtyard of the Center for Urban History
We invite you to a conversation "The experience of the city in war: personal, social, intellectual" which launches the series "A Transient City."
The city has been the prism of the study of wars and violent conflicts in the twentieth century and continues to be the focus of researchers today. This lens allows you not only to focus on local features, but also to hear polyphony and the intertwining of the experience of the townspeople. In a talk with historians Andrii Usach and Oksana Dudko, we will focus on the individual, social, and intellectual dimensions of the experience of war and its urban rhythms today.
We'll talk about how the work of a historian changed after the outbreak of a full-scale war in February 2022, who has landed in the epicenter of events? How did the experiences of previous wars affect the life of Lviv today? What are we talking about in connection with the history of the city during World War I and II, and what are we not talking about? What would it be worth talking about to comprehend a new social experience? What kind of intellectual transit can we talk about nowadays? What terms need to be revised and how will the experience of living in Lviv help us to think about them?
Moderator of the meeting Daria Badior.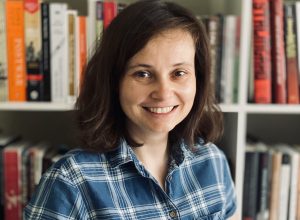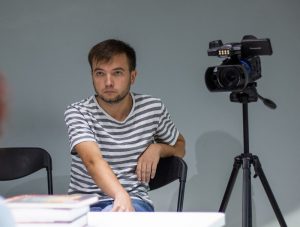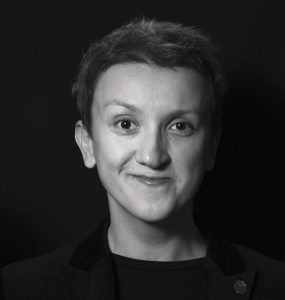 The conversation is part of the public program "A Transient City: Courtyard Conversations" which retrieves the intertwining of networks in a city living through different experiences of war back then and today.
Credits
Cover Image: Kateryna Moskalyuk, Lviv, 3.2022 // Urban Media Archive of the Center for Urban History
Gallery Image: Bohdan Yemets