Feminine and Masculine in Visual Voyages Between Urban and Rural in Soviet Ukraine
Bohdan Shumylovych
Center for Urban History
11.3.2021, 18:30
online / zoom / youtube
We invite you to the online lecture by Bohdan Shumylovych "Feminine and Masculine in Visual Voyages Between Urban and Rural in Soviet Ukraine". The event is part of the follow-up program for "Gender Dimensions of Modernity Spaces" and runs within the HeForShe Arts Week 2021.
Have you ever noticed that films or Soviet musicals assigned gender features to nature? The so-called "female metaphors" were especially favored by the authors from the Romantic period, from Denis Diderot or Taras Shevchenko to Soviet film-makers. The lecture combines a trope of a female metaphor signifying the nature and exotic lands (Carpathians) with another romantic trope for the journey and will show robust cultural models and stereotypes used to describe the reality. Interpreting Soviet television as a form of media folklore and analyzing music television films of Lviv TV, we can see that the musicals about travel between a city and a village in Soviet popular culture were not the propaganda ideological products but rather the continuation of ancient tropes of European Romanticism.
The event will be delivered on an online platform zoom. To join the discussion, please, register.
Live streaming on Youtube will be available.
Working language - Ukrainian.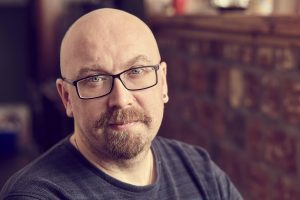 This lecture is a part of the program "Gender Dimensions of Modernity Spaces," organized by the Center for Urban History and Ukrainian Association for Research in Women's History and supported by Heinrich-Böll-Stiftung Ukraine.
The event is part of the HeForShe Arts Week 2021 organized by the @UNWomenUkraine for the fourth time. The HeForShe movement was started by UN Women. It is a global movement for solidarity in support for gender equality where men and boys act as the key change agents.
Credits
Cover image: A frame from the "Vagabond" ("Przybłęda") film, directed by Jan Nowina-Przybylski (1933)