Eating à la Soviet in the Film Texts of the 1960s – mid-1980s
Olena Stiazhkina
NASU Institute of History
19.4.2021, 18:30
online / zoom / youtube
We invite you to the online lecture by Olena Stiazhkina "Eating à la Soviet in the Film Texts of the 1960s – mid-1980s". The event is part of the follow-up program for "Gender Dimensions of Modernity Spaces"
The lecture focuses on Soviet food in Soviet films of the mid-1960/the 80s. Soviet films were created under close ideological scrutiny and government censorship. However, they have hardly controlled any aspects related to presenting eating practices of the characters. It implied that the images of food and the eaters were the point of "social consensus," the place for the obvious and the shared, both for "controllers," for artists, and for viewers. It was the experience, skills, and gastronomic behavior that hardly showed any "ideological bombs" or the "distorted Soviet reality" (at least not within a short time span).
What dishes would film directors and screenwriters describe and name for their characters on the camera? What social connotation did the eating-related stories include? How did they show gender-specific, age-specific, or other differences in gastronomical predilections? How can the analysis of cinema images help us talk about the repressive structure of the late Soviet society and reveal the controversies the public might not have realized?
The event will be delivered on an online platform zoom. To join the discussion, please, register.
Live streaming on Youtube will be available.
Working language - Ukrainian.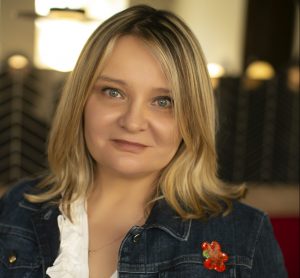 This lecture is a part of the program "Gender Dimensions of Modernity Spaces," organized by the Center for Urban History and Ukrainian Association for Research in Women's History and supported by Heinrich-Böll-Stiftung Ukraine.
Credits
Cover image: still from the "For Family Reasons" movie (1978; Alexey Korenev)
Portrait: Zarema Yaliboylu