The Poor and the Pregnant in Lviv in the late 19th century: Survival Experiences
Ivanka Cherchovych
Institute of Ethnography at the NAS of Ukraine
9.12.2020, 18:30
online / zoom / youtube
Welcome to the first lecture from the programme "Gender Dimensions of Modernity Spaces" to open the series, offered by Ivanka Cherchovych on the topic "The Poor and the Pregnant in Lviv in the late 19thcentury: Survival Experiences."
The lecture focuses on women workers, such as their most numerous and poorest group, the maids, seasonal workers, second0hand dealers, women street traders, and prostitutes. We can peek into their personal lives through the criminal cases where the women were the subjects. In fact, these are the few available sources where the women voices can be heard. We can learn about this category of urban women partially from the private correspondence of the landlords employing them, from the contemporary newspapers and opinion essays. What do we actually know about the group of women in the sense of their gender-related experiences and survival strategies in an urban space that was not too welcoming? Who were the women, what was (un)special about their stories? What did the city of those times mean for the recent village dwellers? What can we learn from the court files, in addition to the gender-related crimes, and the settings where they were committed, debated, punished, and acquitted.
The event will be taking place online, on zoom. To join the discussion, please, register.
Working language - Ukrainian.
The live streaming will also be available on Youtube (see video link below).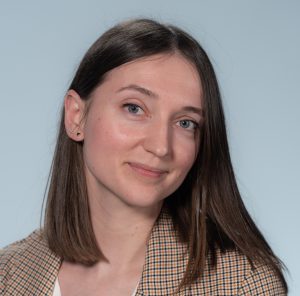 Credits
Cover Image: The Sisters of St. Joseph with pupils of the institution and their mothers. Source: http://www.rkc.lviv.ua/