Male Images of Ukrainians in the Posters of Soviet Ukraine, 1945–1989
Vasyl Kosiv
Lviv National Academy of Arts
23.2.2021, 18:30
online / zoom / youtube
Welcome to the online lecture by Vasyl Kosiv "Male Images of Ukrainians in the Posters of Soviet Ukraine, 1945–1989", delivered as part of a lecture program "Gender Dimensions of Modernity Spaces".
The epoch of modernity is marked with the active use of posters as a means for the propaganda of certain ideas and values. They were also used to shape the worldview, as a tool to mobilize people to a certain action. The phenomenon acquired a large scale and manifestation in the Soviet Union. Ukrainian Soviet posters of the 1945/89s highlight the peculiarities of designing a three-dimensional image of a Ukrainian man, also his national identity features. Images of male Ukrainians on posters are described as "Mazepians", "little Russians," and "khokhol" ("Ukes") (according to Andreas Kappeler). The first group was depicted as the enemies of the Soviet Union, the second group, most numerous, presented the exemplary Ukrainians loyal to the ruling regime, and the third group was showing the careless members of amateur talent groups and some politically-ignorant individuals. Images of Ukrainians are mostly the allegories that impersonate the perception of typical members of society. To mark men as Ukrainians, an embroidered shirt was used, and the distribution of social roles specified the features of the national image. The brightest manifestation is seen from the contrasts of a village and city, leadership vs submission, past vs future, where the "weaker" character is wearing an embroidered shirt and shapes the respective stereotypes on national identity.
The event will be administered online on zoom. To join the discussion, please, register.
Live streaming on Youtube will be available.
Working language - Ukrainian.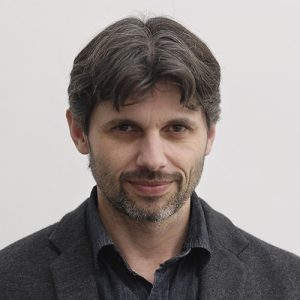 This lecture is a part of the program "Gender Dimensions of Modernity Spaces," organized by the Center for Urban History and Ukrainian Association for Research in Women's History and supported by Heinrich-Böll-Stiftung Ukraine.
Credit
Cover image: Klavdiya Kudryashova, Yevhen Kudryashov. A fragment of the poster. Kyiv, 1956