Mythologizing the Hutsuls and the Land of Hutsulshchyna in the Polish Painting
Dr. Agnieszka Jankowska-Marzec
Jan Matejko Academy of Fine Arts
27.5.2021, 6.30 pm (UTC +3; Kyiv time)
online / zoom / youtube
We invite you to the online lecture by Dr. Agnieszka Jankowska-Marzec on "Mythologizing the Hutsuls and the Land of Hutsulshchyna in the Polish Painting (with special focus on the work of three Lvivian artists: Władysław Jarocki, Fryderyk Pautsch and Kazimierz Sichulski). The lecture is part of the program  "To Mountains From a City: Imagining Carpathians in Arts and Culture".
The art of the three Lviv artists (at the end of the 19th and the early 20th centuries) known as "the Hutsuls" can easily be considered the most representative of the phenomenon of idealizing the peasantry for it expresses the attitudes and conduct of the intelligentsia toward villagers. Their method of the portrayal of folk culture, according to intellectual stereotypes and myths of the time, was nearly archetypal. This lecture analyzes "the Hutsuls" artistic oeuvre from the perspective of the peasantry-inspired ideology, whilst placing their artwork against a broader cultural background and demonstrating, in consequence, that the theme of their paintings expresses a distinctive outlook common to Polish intellectual circles at the turn of the 19th and 20th centuries.
The event will be delivered on an online platform zoom. To join the discussion, please, register.
Live streaming on Youtube will be available.
Working languages: Ukrainian and English. Simultaneous interpreting to/from Ukrainian will be provided.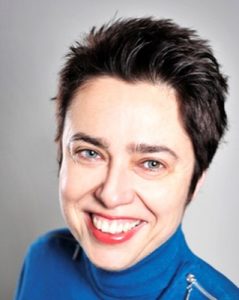 The lecture series and the international conference "To Mountains From a City: Imagining Carpathians in Arts and Culture" are organized by the Center for Urban History (Ukraine) and the University of St.Gallen (Switzerland).
Credits
Cover image: Kazimierz Sichulski, "Hutsul Madoona", 1914 / Lviv National Art Gallery