Hideouts. The architecture of survival
Natalia Romik
Gerda Henkel Stiftung
12.10.2021, 18:30
Conference room of the Center for Urban History
The lecture will focus on the hideouts that were used by Jewish citizens of Central and Eastern Europe to survive the Second World War. Persecuted Jews retrofitted existing architecture to conceal themselves and survive under extreme duress. Some of them managed to survive in hiding by themselves, while others were helped by their compatriots. Most of the survivors had to refurbish existing architecture (attics, sewers, and cellars) to serve as their hideouts, or build new shelters in dugouts, in the hollows of trees, or even in empty graves. This basic infrastructure of survival not only had to conceal people but also sustain their basic life functions, provide shelter, food, air, water, dispose waste, etc. – using only a couple of square meters. Some hideouts still remain, verging on the brink of decomposition, due to neglect and natural decay.  
During the lecture Natalia Romik will focus on the paradoxical materiality of hideouts, surveying this invisible architectural layer by using the interdisciplinary methods of digital humanities (such as 3D scanning by laser scanners and optic scanners, aerial mapping using video drones, endoscopic probes (typically used in surveying sewage systems), geodetic measurements).
Her research project contributes to the anthropological studies of architecture by accentuating the material and spatial dimension of living in hiding, gathering the evidence of vernacular, architectural creativity employed under life-threatening conditions. Dr. Romik would like to focus on the following cases: bunker (grave) at the Jewish Cemetery in Warsaw at Okopowa Street – the hiding place of Avraham Carmi, the tree inside the 650-year-old oak tree "Józef" in Wiśniowa where Denholz brothers were hiding, cellar in Siemianowice Śląskie where Chajka Klinger was hiding and grotto near the town of Korolivka (Ukraine), where Jewish families were hiding for many months.  
Natalia Romik view hideouts as concealed monuments to the ingenuity of Holocaust survivors and their helpers. During my lecture, I will present the commemoration project (Senna Collective and Dr. Aleksandra Janus) in Okopowa Jewish commentary Warsaw, using performance-based and art-based research methods to facilitate processes of social memory, the results of which will be assessed by adducing concepts and methods of experimental anthropology.
Working languages – Polish. Simultaneous interpretation will be provided at the event. Live streaming on Youtube will be available.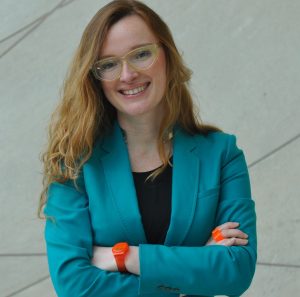 This walk is part of the program "City, Trauma, and Art: Conversations in a Year of Lem" organized by the Center for Urban History and Café philosophique Lviv in Lviv as part of the celebration of the 100th anniversary of Stanislav Lem and in cooperation with the Lviv City Council and the Choven publishing house.
Credits
Cover image: Exploration of the municipal sewage system in Lviv // Photo by Taras Nazaruk