The Remains of Urban Fortifications
We invite you to a series of walks with the researcher of the history of architecture, Olha Zarechnyuk, "Getting to Know Lviv." During walks in the central part of Lviv, you will have the opportunity to get acquainted with the general history of the city, as well as to learn more about its old architecture and how it was perceived by Lvivians in the nineteenth and early twentieth centuries.
The first walk in the series is "Lviv as a survivor city and the remains of urban fortifications."
In the mid-nineteenth century, Lviv was not considered a beautiful city. Compared to the cities of western Europe, its architecture was not considered worthy of attention and admiration. However, the deeper local researchers immersed themselves in the history of the city, the more  they began to appreciate its architectural heritage. In particular, fortifications that had previously been overlooked or considered unnecessary ruins have gained new meaning. Now they remind that Lviv survived the once numerous wars and sieges, and a symbol of the city's survival.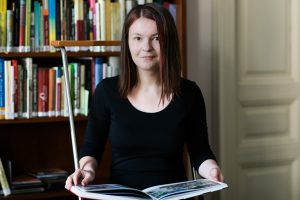 The duration of the city walk is 1.5 hours.
To participate, please register at the link or phone number +38 050 43 27 202 or +38 032 275 17 34. Once you've registered, we'll let you know about the meeting place.
In case of an air alert during the walk, we have a planned place for the bomb shelter.
Image
Cover Image: Porokhova Vezha // // Biblioteka Narodowa