"No Right to Speak": Archival and Criminal Cases on Mass Violence Against People with Mental Illnesses in Ukraine in 1941-1943
Albert Venger
Oles Honchar Dnipro National University
2.11.2023; 18:30
Conference Room of the Center for Urban History
We invite you to the lecture by Albert Venger. The lecture will be focused on the mass violence against patients of psychiatric institutions during the Second World War.
The main source for the study of mass violence and murder of mentally ill persons in the occupied territories is archival and criminal cases stored in the regional archives of the Security Service of Ukraine and the Sectoral State Archive. These are materials of investigations and trials of those, mainly medical personnel, who exterminated patients: doctors and nurses, and less often support staff. In most cases, the medical and support staff testified, whereas the victims' voices were actually absent.
During the lecture, the researcher will consider how to study the tragedy of the mentally ill without the voices of the victims, what options the archival criminal files offer, and how reliable the information they contain is.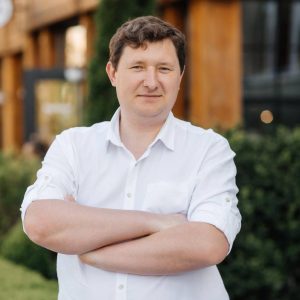 The event will be part of the Center's public program "Source as a Choice," organized by the Center for Urban History in cooperation with EHRI. During the meetings, researchers will share their work with various sources on war and mass violence in the twentieth and twenty-first centuries. The choice to create and preserve sources can be one of the tools for embodying this violence or, on the contrary, for opposing it. Our choice to talk about these events through the prism of certain sources creates a field in which the complex past will live on in the present and future.
Credits
Cover Image: Procedures in the Vasylkiv (psychiatric) medical and labor colony, 1939 // original photo is kept in the Dnipro Multidisciplinary Clinical Hospital for Psychiatric Care of the Dnipro Regional Council