"When You Look at the Photo, You Will Remember Me": Personal Stories of Ukrainian Forced Laborers in Nazi Germany
Andrii Usach
"After Silence" NGO
17.10.2023, 18:30
Conference room of Center for Urban History
We invite you to the lecture "When You Look at the Photo, You Will Remember Me" by Andrii Usach, which is part of the program series "Source as a Choice."
During the Second World War, more than 2 million people from Ukraine were forced to work in Nazi Germany. Their personal stories are now part of the larger stories of many Ukrainian families.
Those forced laborers had few opportunities to document their experiences: they were forbidden to own cameras, their correspondence was censored, personal documents were confiscated during Soviet postwar inspections, and they even destroyed some of their own documents to avoid unnecessary attention. During 2021-2023, the public organization "After Silence" managed to gather a collection of more than 300 artifacts related to the history of forced labor, primarily photographs. Most of them were bought at online auctions. How they got there is not known for certain. Probably it happened after the death of the owners, due to the absence of descendants or their indifference to the preservation of family histories. In the worst case, photos or other artifacts are simply destroyed, and in the best case, they are sold at online auctions. During a full-scale war, such private archives are in even greater danger.
During the lecture, we will discuss the possibilities of working with the photographic heritage of Ukrainian forced laborers using the example of the "After Silence" collection: how to "read" these images? Is it possible to restore their personal stories, which were lost after they entered the commercial space of online auctions?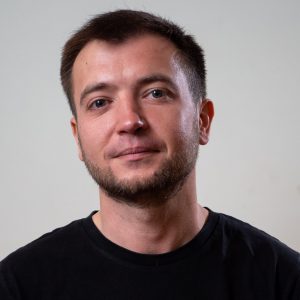 The event is part of the public program on documenting the experience of violence and warfare "Source as a Choice," organized by the Center for Urban History in cooperation with EHRI.
Credits
Cover image: from the "After Silence" NGO collections
Gallery: Iryna Sereda