Film screenings "Cinematic Visions. American Cities and Architecture in Documentaries"
February - June 2018
Center for Urban History, Lviv
Triumphant and tragic. The American experience in shaping architectural trends, urban planning, and design in the Modern and post-Modern eras has been celebrated and vilified through the cinematic lens. Our newly launched film series States of Surveillance explores, celebrates, and deplores the visual legacies of American society. Monthly screenings will offer interpretations of American efforts in contemporary architecture, urban construction (and deconstruction), as well as related topics. Post-screening discussions will frame the themes introduced by these works within local contexts. The films in this series present an astonishing range of expression on the American built environment, an expression shaped by highly diverse conditions of climate, region, politics, socio-economic development, and culture. The filmmakers offer a variety of engaging styles—from the rigorously meditative to the frenetic—in exploring their subjects. Viewers will be immersed in an array of quite different environments and offered insights on how Americans currently encounter their spaces and places. It is our hope the visions and values reflected in these films will inform and enrich your perspectives on a turbulent society in transition, and see America anew.
Program Coordinator - Olha Zarechnyuk.
Film series curator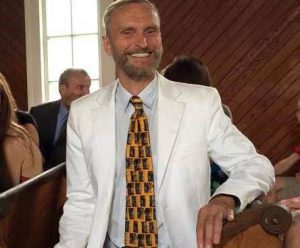 Credits
Сover Image: Goodstock.photos
Image Gallery by Olha Zarechnyuk, MetaLab