Tourist Gaze: Cultural Heritage of Lviv as Viewed by Visitors
Anna Chebotariova
St Gallen University / Center for Urban History
July 16, 2019 / 4.00 pm
Center for Urban History, Lviv
Sociologist John Urry defines the "tourist gaze" as a total of expectations related to the place visited by tourists in search of "authentic experience." There is no single "tourist gaze" – it is a socially acquired "way of seeing" rendered through images and technologies, which depends on the class, gender, ethnic background, and age.
How is Lviv and its multicultural heritage is seen in the eyes of visitors from different countries? How do they assess their tourist experience and what causes most of discomfort during the stay in the city? How interested are tourists in the history of Lviv and where do they get any information about it? What is the impact of conflicting memories on present-day tourist experience? Which places and storylines cause the most positive or negative emotions? Who is believed to be a prominent Lviv citizen by tourists? How do they take urban history policy and narratives in the museums and on excursions? What do they think about the commercialization of space and the growth of tourist attractiveness of Lviv?
We shall talk about these topics, among other things, during the presentation of findings of an online survey of tourists taken in November-December, 2018 by the Center for Urban History of East-Central Europe within the "ReHerit" project. In total, they questioned 513 respondents from 25 countries who came to Lviv for a short stay visit. During the presentation, we shall also highlight the peculiarities of survey methodology for tourists, the pros and cons of online surveys and challenges due to a (non)representative nature of the data collected.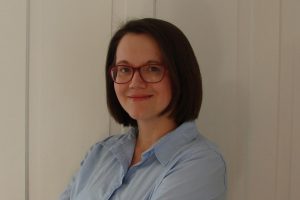 The event has a format of a workshop, with the guest researchers to discuss academic projects and research works on different stages of progress, and of the completed projects prepared for print.
Participation in the Urban Seminar implies reading and discussing the researcher's text. If you wish to join the workshop, please, send an email to Nataliia Otrishchenko ([email protected]) to receive the materials in advance.