Society of Fine Arts Friends| Multimedia History
The "Lviv Interactive" online encyclopedia posted a multimedia story on the Society of Fine Arts Friends (for now, available only in Ukrainian).
The first art organization in Lviv had functioned since 1868 and until the outbreak of the Second World War. It brought together artists and art lovers. They organized exhibitions, sold art pieces, and supported artists financially. With their activity, the Society enlivened the art life in Lviv. Its history illustrates the development of art and also the overall transformation of social attitudes in the city. By 1914, the Society had been a leading art organization in Lviv.
The Society's history is the history of rivalry and conflicts – between Cracow and Lviv, between academic art and modern art, between the willingness to financially support artists, and the urge for aesthetic awareness building. The organization's activity stirred the art life in Lviv and in Eastern Galicia.
Author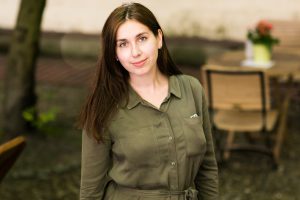 Lviv Interactive published texts by Roksoliana Holovata before – about the General Regional Exhibition in Galicia: how the preparations went and what the visitor impressions were.
Credits
Cover image: National Museum in Krakow, Poland.