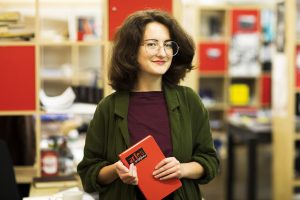 ---
Graduated from the Faculty of Journalism at Lviv Ivan Franko National University. She worked at "Channel 24," at the art center "I Gallery." She founded and runs a project "Lviv. The architecture of Modernism." She made a documentary about the Lviv Ceramics and Sculpture Factory "Labyrinths of LCSF."
Interests: architecture, oral history, documentary making, photography.
In the "(Un)archiving of (post)industry" project, she works on mapping and description of industrial facilities, conducts oral history research about the industrial heritage of Lviv.