Tomorrow Will Be Better
August 2016 - May 2017
Exhibition Hall, Center for Urban History
"The series of photographs by Tadeusz Rolke about Lviv in 1989–1991 is an incredible historical source and expressive documenting of the transition period. Those are the pictures of real, unembellished, and non-mystified life in Lviv. The could be boldly called "At the Crossroad of Time." These are the crossroads between the still omnipresent Soviet everyday reality with empty stores, crowds of the military in the street, low quality monotonous "cooperative" bought clothes, queues, lack of smiles, but with the hope for the better, and more fair future, because it was supposed to be "our own" (Vasyl Rasevych).
In 1990, a Polish photographer was commissioned by a German magazine "GEO" to go and document the events underway in Lviv. Due to unknown circumstances, though, the materials had never been published. After 26 years, a photo exhibition will try to re-create contextual and visual narratives the author wanted to put across. Out of over 100 photographs, we selected 50 images showing different stories of the city and in the city in the year of the collapse of the USSR. The stories include a wide range, from walkouts and demonstrations to transformation in public space and in the everyday life of citizens. It is a photo documenting of the crisis, of the feeling of uncertainty, but it also shows decisiveness and the anticipation of change.
The events of the last years of the Soviet Union are documented in journalists' reports, in academic articles and textbooks. However, the narrative by the photo artist is more interesting than a history textbook. Tadeusz Rolke's lens captured the scenes from Lviv's life in 1990. It leaves us to discern the meaning of perspectives and contrasts, to recollect or recognize some historical events. The most important thing in the exercise of recognizing images of the city and its citizens is not to give in to temptation and search for illustrations to the stories you had known before. Events from a history textbook are naturally present in the author's visual imagery but they make up an integral entity with daily routine, and also with episodes out of large historical narrative that had been partially forgotten, that had disappeared and had not settled in the archives. The outsider view of the author on Lviv is supplemented with the texts by historians who are researchers, on the one hand, but who are also eye-witnesses of the events of the Soviet Union decline. The combination of the outsider view and the insider context-based position helps comparing different attitudes and perspective to find out what the year 1990 meant in Lviv and for Lviv. It is also an impetus for a critical reconsideration of the 25 years of history of formation of our state, development of new society and its values.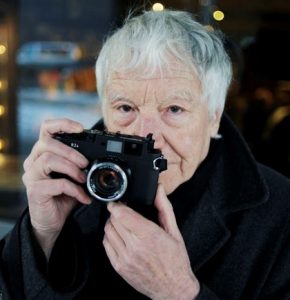 The exhibition was prepared by:
Curators:
Andriy Boyarov
Marek Grygel
Managers of Exhibition Project: Iryna Matsevko, Yevhen Chervonyi
Design: Andriy Linik, Lavrin Shymin
Accompanying Exhibition Programs: Khrystyna Boyko, Iryna Matsevko
Exhibition Assistant: Marta Peresada
Authors of texts: Vasyl Rasevych, Serhiy Yekelchyk, Lubomyr Petrenko, Catherine David, Bohdan Shumylovych
Preparation of historical materials: Yulia Shelep, Iryna Sklokina
Acknowledgments: Jagoda Wirzewska, Bella Hrankina, Natalia Kosmolinska, Ihor Melnyk, Wlodzimierz Pawlow, Wandy Fontela, Robert Jarosz
Supported by:
Lviv City Council
Consulate General of the Republic of Poland in Lviv
Le Guern Gallery
Adam Mickiewicz Institute