Urban question in East-Central Europe circa 1900: generalities and local conditions
Kamil Śmiechowski 
University of Łódź
October 8, 2019 / 6.30 pm
Center for Urban History, Lviv
The nineteenth century was a turning point in urbanization and industrialization of Europe. All European societies from West to East experienced many important changes connected with adaptation from rural into an urban lifestyle. Increasing level of urban population caused many new problems and challenges like housing conditions, poverty, air pollution or elementary education. All of them needed to be solved by the local administration, which became a political issue. Ambitious visions of social reform were created parallel to programs of municipal reforms. City of the future was imagined as a modern utopia with wide range self-government.
Under these circumstances, urban development in East-Central Europe was paradigmatic. Biggest cities in the Russian Empire as well as in Austria-Hungary like Warsaw, Łódź or Lviv had to cope with typical problems of rapid development. However, their situation was different due to the political situation in each of empires and position of cities in national discourses.
During the lecture, Kamil Śmiechowski will analyze the urban question in the Kingdom of Poland between 1900 and 1915 as a case study of problems, debates and visions of urban development in East-Central Europe at the turn of the twentieth century. Then, he will try to conclude with some general remarks about the region and its historical experience with urban modernity.
The lecture will be conducted in Polish with simultaneous translation into Ukrainian.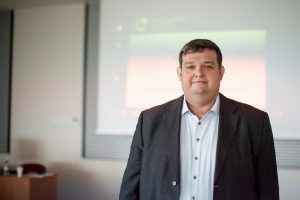 Credits
Сover Image: Karl Ludwig Street and the Bellevue Hotel, 1909-1911. Postcard, publisher: David Grund. From the collection of Ihor Kotlobulatov / Urban media archive
Image Gallery by Iryna Sereda