What is under a wrapper? The Presentation of the Digitized "Svitoch" Packaging Collection
25.4.2023, 18:30
Conference Room of the Center for Urban History
Lviv Confectionery Factory "Svitoch" is one of the oldest confectionery factories in Ukraine. On May 10, 1962, the Lviv Council of National Economy decided to merge the Chortkiv Confectionery Factory, the Bilshovyk Confectionery Factory, and the Kirov Confectionery Factory (the former Branka Factory before it was nationalized) into the Chervona Troianda production company. In the same year, in August" "Red Rose" ("Chervona Troianda") was renamed to "Svitoch."
We invite you to the presentation of the digitized "Svitoch" wrappers collection. Mukola Mykoliuk collected and passed it to the Urban Media Archive of the Center for Urban History.
The collection contains wrappers made during different historical stages of the "Svitoch." The materials let us dig into the design of wrappers and analyze the changes in the popular images on the candies "Bilochka," "Korivka," "Barbarys," "Zoloyti Kluichyk," and go into the reflection of the Soviet ideology in graphic products.
During the event, we will try to have a critical look at the world of the Soviet images through which the ideology discreetly invaded everyday life and private space. Under a bright and simple wrapper, often were hidden gender stereotypes, local pride, and national myths. At the same time, the wrappers are part of industrial history, design changes, and consumption practices through the lens of economic changes, advertising, and market research.
A historian, Iryna Sklokina, and graphic designer, Oleksandra Korchevska-Tsechosh, will join the presentation of the collection.
An archivist-researcher, Anastasiia Kholiavka, will moderate the event.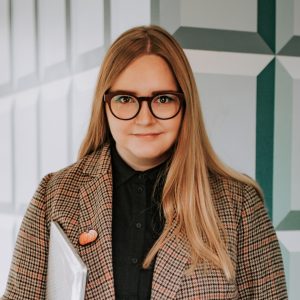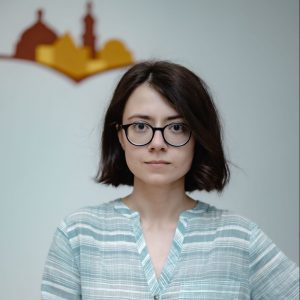 The presentation is part of the [unarchiving] program of the Center For Urban History.
This event will take place in the Conference Room of the Center for Urban History offline.
Credits
Cover Image: "Red poppy" ("Chervonyi mak" - uk.) candy wrapper // Candy wrappers of the factory "Svitoch" by Mykola Mykolyuk // Urban Media Archive
Photo-miniature: "Squirrel" ("Bilochka" - uk.) candy wrapper // Candy wrappers of the factory "Svitoch" by Mykola Mykolyuk // Urban Media Archive
Gallery: Olya Klymuk