Stalinism 7 Days a Week: Political Life of Post-War Kyiv as Shaping Compassion of Citizens in the System
Serhy Yekelchyk
University of Victoria, Canada
July 3, 2019 / 6.30 pm
Center for Urban History, Lviv
How were the model Stalinist citizens supposed to behave within the public space of a big city? How did the state force them to participate in demonstrations, vote for the pro-government candidates, learn the "Short Course" and buy the bonds of state loans? Terror has always been present as a threat in Stalinist political life. However, there were also other everyday factors that helped maintain the loyalty of most citizens. They are the object of research in a book by professor Yekelchyk recently published in Ukrainian translation.
The presentation will be conducted in Ukrainian.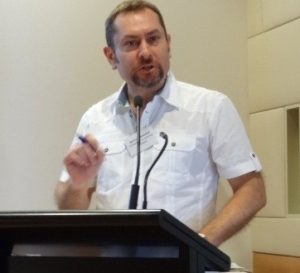 The presentation is a part of the symposium "Wars, Violence, and Revolutions in Ukraine (1914–1923): Academic and Public Perspectives" (Center for Urban History, July 4-6, 2019).
Credits
Image Gallery by Anna Dorozhko