Soviet Mosaics
 July 20, 2018 / 6.30 pm
Center for Urban History, Lviv
Welcome to the presentation of the book and a photo project "Decommunized: Ukrainian Soviet Mosaics" engaging the author, a photographer Yevhen Nikiforov. The event is part of the workshop in architectural photography  "Phototecture of Modernism".
A photographer Yevhen Nikiforov travelled all over Ukraine for four years in search for monumental mosaics of the 1950–1980s. Over this time, he visited more than 200 cities and villages where he found and took record of thousands of pieces. Some of them have already vanished from the public space due to de-communization or everyday neglect. In 2017, the photo project was published as a book "Decommunized: Ukrainian Soviet Mosaics" ("Osnovy" Publishers, Kyiv and DOM Publishers, Berlin) that won in the "Art Book" category and was awarded the Grand Prix at the contest of the "Book Arsenal."
The photographer will tell how the project started and how it transformed into a book. He will detail on the peculiarities of the shooting, on the attempts to search and attribute monumental art. He will offer examples of the most interesting mosaics found, and show how public space changes under the impact of the "decommunization" law as illustrated by monumental art.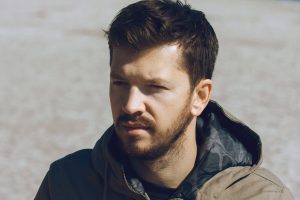 Credits
Сover Image: Yevhen Nikiforov 
Image Gallery by Olha Zarechnyuk