Perspectives of a Niche Academic Publisher. The History, Present Challenges and Future Plans of CEU Press
May 20, 2013 / 5.00 pm
Center for Urban History, Lviv
Following the founding of the Central European University by the Hungarian-American philanthropist George Soros, CEU Press was established in 1993. Over the two decades of its existence, the Press has published about 300 books, both monographs and edited collections. The core publishing program of CEU Press focuses on issues of Central and Eastern Europe; it is also committed to the past and present history, society, culture and economy of the countries of the former Soviet Union and its neighbors.
The Press has started expanding its list to include books in the field of Arabic and Islamic studies, higher education policy, Gender studies and media studies. Among the CEU Press authors there are a few globally recognized scholars such as Ronald Dworkin, Vladimir Tismaneanu, Václav Havel, Maria Todorova, but the Press also open to first-time authors whose research deserves wider recognition and distribution.
Ms Kos was talking about the founding and the history of CEU Press, the many challenges the publishing house has faced over the years. She described the current situation of academic publishing in North America and Europe.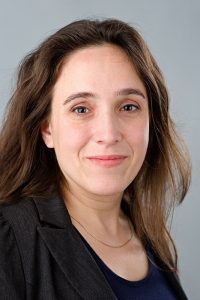 Credits
Сover Image: Ambrogio Lorenzetti, detail from Allegory of Good Government, Effects of Good Government in the City and the Country, c. 1337-40, fresco, Sala della Pace (Hall of Peace) also known as the Sala dei Nove (the Hall of the Nine), 7.7 x 14.4 meters (room), Palazzo Pubblico, Siena