Photo Project "Milosz. Native Realm"
April 27, 2012 / 6.00 pm
Center for Urban History, Lviv
There was a presentation of a photography exhibit and book by the world-renowned Polish photographer Wojciech Prażmowski entitled, "Miłosz. Native Realm."
From the book:
I walked in Miłosz's footsteps—at his Szetejnie relatives he had a Russian neighbor, in the yard at Podgorny he played with the Jewish children Sonka and Jasza, who spoke Russian, later in high school and university—he was friends with Karaites, Jews, Poles, Lithuanians, Ukrainians, and Belarusians. Szetejnie, the Sigismund Augustus gymnasium, the university, the literary environment of Vilnius, the artistic environment of Warsaw, this multiplicity of languages, cultures, rituals, customs all was undermined by the war and the October revolution.
Wojciech Prażmowski 2011
You can read more about the exhibition here.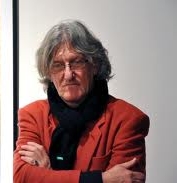 Supported by the project, "Fototapeta" www.fototapeta.art.pl