Living Trauma
Michael Daniel Sagatis
University College London - London's Global University
May 22, 2018 / 6.30 pm
Center for Urban History, Lviv
The lecture was based on the discussion between epigenetics (the study exploring how the inherited and unresolved family trauma could be echoed further down, from an individual down to the next generations) and cultural memory (claiming that history is merely a version of the past, and that care for our cultural heritage is shaping national identity). The focus of the lecture was on trauma consequences on both individual and collective levels, and how competition between the "memories" and the "history" impacts the shaping of individual and national identity. The material for research was the lecturer's family story, the traumatic experience of Jozefa Bujdo and her family who were deported in 1940 to Kazakhstan, with her letters to the family and the archives as the only remaining evidence thereto.
The lecture was a part of the exhibition "Jozefa's Letters: Breaking Away from Oblivion" in partnership with the Memorial Museum "Territory of Terror" and the Center for Urban History.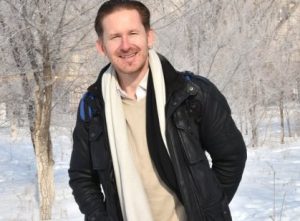 Credits
Image Gallery by Memorial Museum "Territory of Terror"