A darker, better place
October 18, 2018 / 4.00 pm
An artist Martim Ramos will be presenting the achievements of his 8 weeks stay at the Urban Media Archive of the Center for Urban History, as part of the SWAP: UK/Ukraine Residency Program.
In his art practices, Martim Ramos usually resorts to using and engaging visual materials and images from other areas to create his own products. During his residency in September and October, the artist explored the materials of the Urban Media Archive at the Center to create a pseudo-documentary A darker, better place, based on the sequences from the archives of Lviv television.
Working language – English.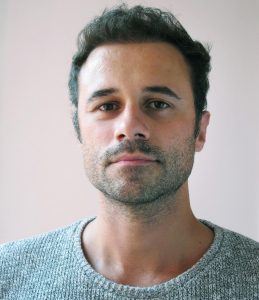 The objective of the SWAP: UK/Ukraine Residency Programme is captured in its name – SWAP. Cultures, artistic traditions and trends, innovations in technique, perspective and philosophy cross-pollinate as creative minds travel the breadth of Europe to experience the artistic abundance of geographies both physical and psychological, territories once walled off that are now open for exploration. In Ukraine, the British Council works with the YermilovCentre and the Municipal Art Gallery, from Kharkiv, the Museum of Odesa Modern Art, Kyiv's Izolyatsia: Platform for Cultural Initiatives, and Lviv's Jam Factory Art Center and Centre for Urban History; in Britain, Liverpool Biennial and its partner venues in the city – Bluecoat, FACT and Open Eye Gallery – provide the expertise.
Credits
Сover Image: Urban media archive