How to understand and read visual media?
The third online course in the series on culture and the city is available for viewing on the Youtube channel of the Center for Urban History – it is a course by Dr. Bohdan Shumylovych "How to Understand and Read Visual Media?" In a short while, the course with accompanying materials will be available on the Educational Platform of the Center.
The course objective is to cover the theoretical aspects of the visual turn of the 20th century and demonstrate practical tools for analyzing static and moving images. It analyzes key issues in the field of visual culture and guides listeners to understand the social role of images and visuality. The course will introduce mandatory topics in visual culture, from the history of modern forms of visuality or the history of visual technology, as well as the concepts of spectacles, image collections and the relationship of images and memory. We will look at how images circulate in the media and networks, and analyze the interdisciplinary phenomena that emerge at the crossroads of different social spheres: art, advertising, popular culture, comics, news, science, entertainment, video games, architecture, and design. To better read the visual images and the visuality in which we live, we will also involve the visual culture of Lviv in our discussions and tasks, and will rely on the collections of the Urban Media Archive at the Center for Urban History.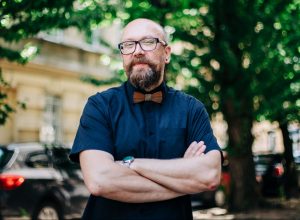 The online course "How to Understand and Read Visual Media?" is part of the project "Handy Tools of Culture: an Interdisciplinary Educational Program About the City and Art." It is implemented by the Center for Urban History with the support of the Ukrainian Cultural Foundation.