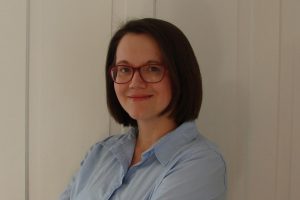 ---
Anna Chebotariova (nee Susak) is a PhD Candidate at the Polish Academy of Sciences (Warsaw). She holds her BA in sociology from Lviv University and MA in social anthropology from Central European University in Budapest. Currently she works as a researcher at the St.Gallen University (Switzerland) and the Center for Urban History.
Her academic interests include: cultural heritage studies, collective memory studies, Holocaust memory, Jewish heritage in East-Central Europe, oral history and qualitative methods of sociological research.
Selected Publications:
"Galizien im neuen Jahrtausend: Debatten um (post)moderne Identitätsprojekte in der polnischen und ukrainischen Presse" in Elisabeth Haid / Stephanie Weismann / Burkhard Wöller (eds.): Galizien. Peripherie der Moderne - Moderne der Peripherie? - Marburg: Verlag Herder-Institut, 2013
Review of "Studia Romologica" (# 3/2010) in Holocaust and Modernity, # 1(9)/2011, pp 134-139.
"Internet Research and Study Projects in Local Jewish History and Culture". Experiences in the creation and operation of the "Virual Shtetl" portal, (a project of the Museum of the History of Polish Jews, Warsaw), in The Center for Oriental Studies Herald: Jewish Art and Ukrainian Context, #9/2011, pp 286-291.