Conservators of Monuments in the Interwar Lviv
Every autumn, the Centre's team joins in and offers activities within the framework of the European Heritage Days. This year, we invite you to the city walk "Conservators of Monuments in Interwar Lviv" conducted by researcher Roxoliana Holovata.
In October 1921, Lviv hosted the VI Congress of Conservators of Monuments. Having examined and heard the report of the Lviv Restorationist, Józef Piotrowski, on the ground, the Council of Conservators decided to restore more than a dozen objects in the city. These include the Bernardine Monastery, the City Arsenal, the Dominican Cathedral, etc.
During the walk, we will partially recreate the route that Piotrowski led his colleagues. We will talk about the contexts of conservative governments of interwar Poland: the continuity from the Habsburg period, the emergence of the law on heritage protection, and how the restoration process was implemented in the space of Lviv.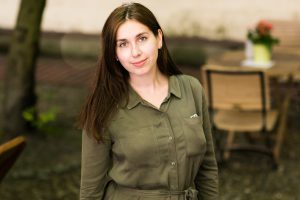 Registration for a walk on the European Heritage Days page.
This year, the theme of the European Heritage Days is: "Sustainable heritage: lost, preserved, restored". During September 9-11, there will be events related to the preservation of cultural heritage.
Credits
Cover Image: Narodowe Archiwum Cyfrowe