City During the "Quiet War" 1939–1941: Literary Perspective
The period from September, 22, 1939 to June, 22, 1941, was the time of the 'quiet war' in Lviv. It was the war raging in a peaceful setting. The confrontation largely shifted from the military domain to the area of ideology and rhetoric. Writers, critics, and journalists were involuntarily turning into combatants. Over almost two years, the literary landscape had been undergoing some crucial changes that translated into the actual urban space. During the walk, participants took the road of memories on the literary life of Lviv left by Ukrainian and Polish writers. In addition, we shall talk about the following aspects:
continuity and intermittency in the identity of urban spaces as a sign of the epoch;
change of a literary canon;
private and public in the work of a writer;
the power of literature and the weakness of man;
imminence, anxiety, enforcement, silence, concealment and inability to keep silent.
The walk was guided by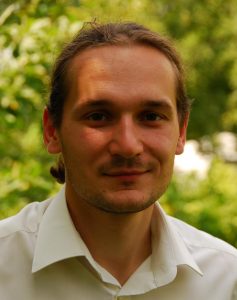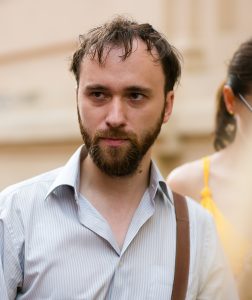 City walk took place on the basis of the "Imaginary map of Literary Lviv (±1939)" research.