Cultural Heritage of Lviv: Awareness for Planning
May 17, 2019 / 5.00 pm
First Lviv Library (Muliarska Street, 2А, Lviv)
Cultural heritage of any city is not about the past, as it might seem, but about the present and the future. What are the challenges faced by people who work with various aspects of cultural heritage in Lviv on a daily basis? What does the 'common' mean – is it about the shared responsibility or shared irresponsibility; is it emotionally impacted attitude or otherwise, the dissociation? Alla Marchenko will present the outcomes of the focus group interviews with experts of Lviv for representatives of the city council and NGOs.
At the same time, during the event, there will be presentation of results of the mass opinion poll of Lviv inhabitants about its cultural heritage. What is important to know for everyone who plans new initiatives related with the cultural heritage of Lviv? Who is interested in the city's cultural heritage today, and how this interest can be satisfied? Which initiatives related to cultural heritage are necessary to citizens of Lviv? Which events and persons are considered to be the most important in the city?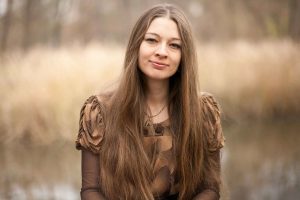 The research work is conducted by the Center for Urban History of East Central Europe in cooperation with the Ukrainian Center for Public Opinion Research "Socioinform" and is a part of the project "ReHerit: Shared Responsibility for Common Heritage" funded by the European Union.
Credits
Image Gallery by Bohdan Yemets