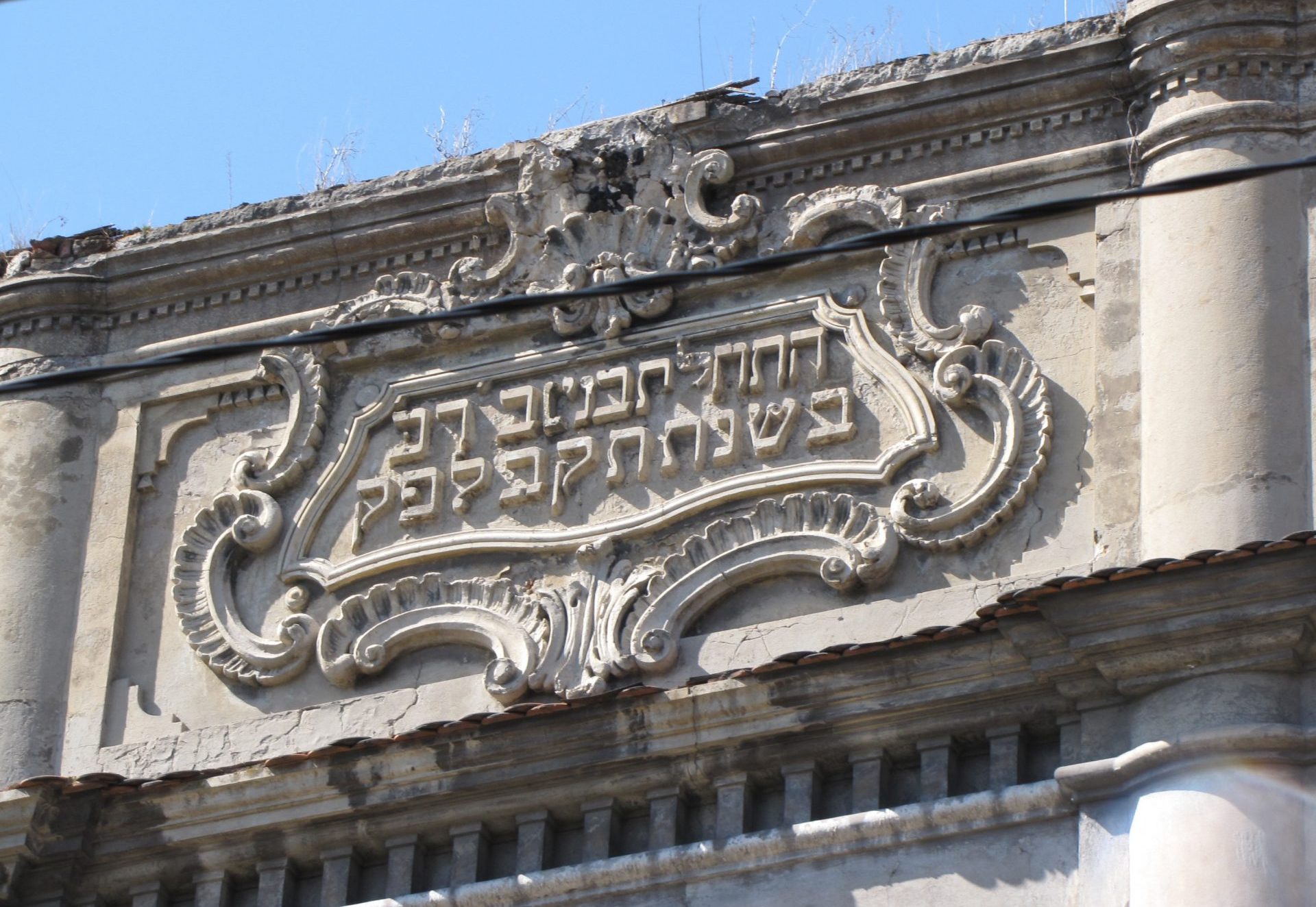 ---
Course Duration:

February – April, 2012
The Institute for Architecture at the Lviv Polytechnic National University announced an academic seminar for students. The seminar was part of the "Making Research Accessible: Preparing the First Complete Survey of Galician Synagogues in Ukraine" project, jointly organized by the Center for Urban History, the Lviv Polytechnic National University, and the Center for Jewish Art at the Hebrew University in Jerusalem.
The course comprised 10 classes. The seminars were taking place every Friday at the Institute for Architecture of the Lviv Polytechnic National University (12, S. Bandery St.). Classes were taught by the course author Khrystyna Boiko, lecturer of the Lviv Polytechnic Department of Design and Basics of Architecture; as well as by Oksana Boiko, a lecturer at the Department of Restoration and Reconstruction of Architectural Complexes.
The program of the seminar aimed at developing a sophisticated theoretical understanding of the historical architectural and artistic heritage, and performing new research. Classes dealt with the historical development of Galician towns in the late eighteenth – early twentieth centuries; the ethnotopography of Jewish communities (on the basis of Austrian censuses from 1880 – 1900); the architectural formation of Jewish quarters in Galician cities and towns in the European context; the architectural and spatial layout of Jewish districts in Galician cities and towns in the late eighteenth – early twentieth century, and its characteristics. Special attention was given to the distinct construction elements of Jewish quarters that made possible its existence as an autonomous unit and formed the spatial layout of Galician cities and towns: the synagogue, the mikvah (ritual bath), the Jewish home, and the memorial plastics of old Jewish cemeteries in the region. The seminar concluded with the screening of a documentary on the life of Jewish communities in Warsaw, Bialystok, Cracow, Lviv, and Vilnius before the outbreak of the Second World War.
The format of the seminar required that the participants read the accompanying materials beforehand; the seminar included lectures and discussions, which allowed the participants to deepen their knowledge of the architecture, art, history, and culture of the nineteenth and twentieth-century Ukraine and East-Central Europe, and see the latest research. The participants were provided with printed readers, containing required reading for each class. Towards the end of the course, several open-air classes were held in Lviv, as well as in another Galician town that had been home to a very sizeable Jewish community in the past.
Course author