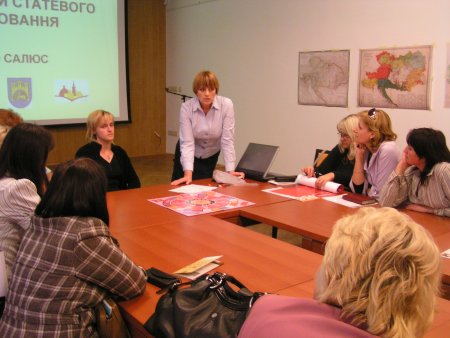 ---
Course Duration:

September-October 2009
The charitable foundation SALUS, in cooperation with the Directory of Education of the Lviv City Council's Department of Humanitarian Policies, was hosting at the Center for Urban History seminars on "The Sexual Education of Youth" for employees of educational establishments of Lviv.
At the seminars trainers of SALUS presented its programs, focused on youth's awareness of questions related to gender, sexual health, a healthy and safe lifestyle, avoidance of HIV and sexually transmitted diseases as well as violence.
During the seminar, participants had the opportunity to visit the exposition of the Center for Urban History called "Eros and Sexuality" and used its contents for their discussions.