Jewish Industrial Elites of Drohobych and Boryslav
Dr. Vladyslava Moskalets
Ukrainian Catholic University
28.5.2021, 15:00
Center's conference room / online
A special feature of the oil and ozokerite industry in Drohobych and Boryslav is that in the early stages of its development it involved many Jews, in the second half of the 19th century. The case allows a deeper insight to trace the activity of Jewish industrialists, the establishment of business and family relations between them, social stratification within the community, and rethinking by Jews of their economic roles in society. Dr. Vladyslava Moskalets will present her book project based on her Ph.D. research on "Jewish Industrial Elites in Drohobych and Boryslav, 1860-1900." In her future book, Vladyslava will show how an understanding of social and cultural processes in Drohobych and Boryslav shows a new perspective on the role of Jews in Galicia's economy. The paper extends on previous research of the Galician oil business where they had a narrow view on the role of Jews and the peculiarities of their impact. It highlights the relevance of researching Galician Jews through the lens of their social and economic life.
In her research, Vladyslava Moskalets poses questions about the impact of industrialization on the building of new Jewish economic elites and how they perceived their new roles. The author also analyzes the social stratification of Jews in an industrial town and how engagement in the industry impacted the relations within the community. The paper also shows opportunities of Jewish participation in various industrial areas, their ascent, and failure. Special focus is made on divisions within the business, and the impact of the divisions on relations within the community, networking among entrepreneurs and the role of family relations in business, cultural and social activity of Jewish businessmen and their perception of their new economic roles.
During the workshop, the author will present her ideas about how to modify a thesis into a book, how to change the structure different from the dissertation, what topics to focus on and what audience to target.
Working language - Ukrainian.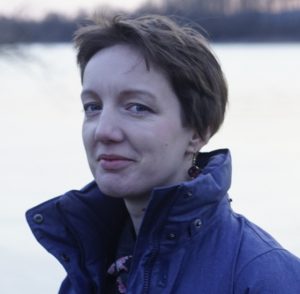 The event has a format of a workshop, with the guest researchers to discuss academic projects and research works on different stages of progress, and of the completed projects prepared for print.
Participation in the Urban Seminar implies reading and discussing the researcher's text. If you wish to join the workshop, please, send an email to Maryana Mazurak ([email protected]) to receive the materials in advance.
Credits
Cover image: Zigmund Erdheim, Moisei Erdheim in front of their house in Boryslav, 1910-1914, Collection of Claudia Erdheim, Urban Media Archive of the Center for Urban History