Dreaming for Modernity: Kharkiv in the late 19th – early 20th century
Anastasia Bozhenko
Karazin National University, Kharkiv
February 18, 2020 / 4.00 pm
Library, Center for Urban History
What is modernity for an eastern Ukrainian city? In what ways has the life of urban residents changed at the turn of the 19th and 20th centuries? During the workshop, Anastasia will focus on such aspects as the emergence of new urban elites and on their role in the making of modern urban space; on expansion of new technologies and innovations and the response thereto, such as in public transport; on new practices for consuming the space and a new visual image of the city.
It was the city that was becoming a social lab, according to Robert E. Park. It blurred social class inequalities and was the place for formation of new elites. Kharkiv can be presented as an illustration to clearly show the formation of business elite. Moreover, Kharkiv was becoming a center of gravity on the regional scale. Under modernization processes, the role of intelligentsia was becoming increasingly more important as a "creative class." They were initiating the introduction of new technologies. Modernization fostered transformation of middle class as some of them succeeded in making use of the change, and assimilated into the entrepreneurial class. However, in a big city, issues of marginalized elements aggravated. The group was partly made up of peasants migrating in search for jobs. Migrations of rural population exacerbated the situation with social infrastructure.
Modern Kharkiv was becoming for its residents a place for mobilities (internal and commuted) facilitated by rapid growth in transportation networks. At the same time, it created a new domain for everyday interactions and conflicts. Likewise, technical innovation failed to be easily accepted by society. Thus, we can see the entire range of emotions — from thrill to distrust and fear.
One new phenomenon was the birth of space consumption culture. Step by step, streets started playing a role of public spaces thus enhancing social interaction. Some of the most notable paths of Kharkiv resident are the streets brightly illustrated by Sumska and Katerynoslavska. City gardens and parks also served as leisure centers, "sites for festivities" in the city, and certain places for consolidation of urban community. Certain cores of modernity are becoming notable, such as the arcade that created new opportunities for consumption.
The dichotomy of the central part and the periphery was becoming more distinct, both in terms of physical features and within minds of Kharkiv citizens. Prestigious central neighbourhoods were becoming distinctive in certain modern markers (Arcade, University, banking buildings), multistoried apartment blocks, pavement cobble-stones, due street lighting, etc.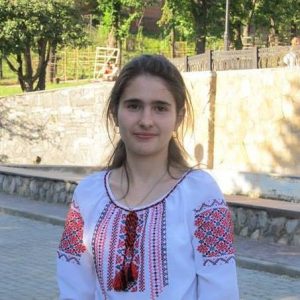 The event has a format of a workshop, with the guest researchers to discuss academic projects and research works on different stages of progress, and of the completed projects prepared for print.
Participation in the Urban Seminar implies reading and discussing the researcher's text. If you wish to join the workshop, please, send an email to Nataliia Otrishchenko ([email protected]) to receive the materials in advance.