Constructing Identity – Kaliningrad and the Appropriation of Place
Jamie Freeman
University of East Anglia (UEA), Norwich
September 5, 2018 / 4.00 pm
In 1945, the Red Army marched into Königsberg, beginning the process of it becoming the Soviet city of Kaliningrad. Seventy years later, the contemporary resonance surrounding Russia's sphere of influence, coupled with the recent centenary of the Russian revolution, has led to a renewed interest in Soviet studies. Yet Kaliningrad remains largely unexplored, and virtually unknown outside a narrow field of specialists. My paper will consider critically how Soviet manipulation of public space was employed in an attempt to ease the complex transition of East Prussia from Königsberg into Kaliningrad. In a departure from current approaches in the field, it will examine the actual "spatial" aspects of this history. A key factor will be to analyse how Soviet city planners envisaged the city being "embodied" by its citizens – how they were to interact, engage and move within it – demonstrating that this was just as important as to what the built space itself was supposed to represent in terms of its symbolism as the Soviet Union's westernmost frontier.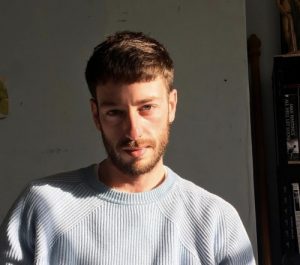 The event has a format of a workshop, with the guest researchers to discuss academic projects and research works on different stages of progress, and of the completed projects prepared for print.
Participation in the Urban Seminar implies reading and discussing the researcher's text. If you wish to join the workshop, please, send an email to Iryna Sklokina ([email protected]) to receive the materials in advance.