A City in Wartime: Cultural Geography on the Pages of Children's Picturebooks
Nadiia Akulova
Bohdan Khmelnytsky Melitopol State Pedagogical University
12.9.2023, 16:00
Library of the Center for Urban History
The architecture of cities reveals not only the material consequences of missile attacks. The urban landscape shows a way of thinking shaped by certain aspects of the war experience. The changed space demonstrates (and/or provokes) changes in society. Through the prism of cultural self-identification, a children's picturebooks may serve as evidence of a changed perception of space. As a product of a specific historical time, it is a socially determined part of culture for which everyday visual practices and social myths are a potential source of verbal and visual meanings.
During the seminar, the researcher offers to consider children's picturebooks about the war as indicators of cultural meanings. Using the material of the 2022-2023 editions, we will try to identify the peculiarities of the Ukrainian experience of responding to images and narratives of the city during the war, their (re)interpretation, and retransmission strategies. In particular, we will focus on how violence is coordinated with the rhythms of urban life; how terror leads to the creation of new forms of public space; why destruction transforms not only the landscape but also social identity; and, of course, on the presence of children in the space of a city at war.
Working language – Ukrainian.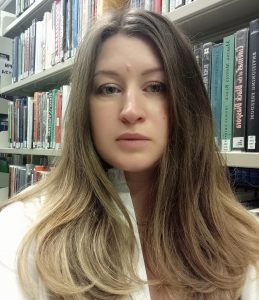 The seminar will be held in the format of a workshop, to which researchers are invited to discuss research projects, projects at various stages of development, and completed researches that are being prepared for publication.
Participation in the city seminar requires preliminary reading and discussion of the researcher's text. If you would like to join the seminar, please email Yelyzaveta Bobrova ([email protected]) and we will send you the materials in advance.
Credits
Cover image: Larysa Denysenko, Olena London. Children of air raid alerts. Kyiv: Publisher "Vydavnytstvo", 2022. 48 p. (The electronic version of this illustration is publicly available on the official website of the publishing house).