Eternal Flame and Eternal Love: Wedding Photographs at the Memorial Sites of WWII
Iryna Sklokina
Center for Urban History
March 10, 2020 / 4.00 pm
Library, Center for Urban History
During the seminar Iryna Sklokina will present part of her post-doctoral research on the transformation of Soviet memory policy in the context of consumerist turn, the rivalry of the two systems in the Cold War, and privatization of festive culture. On the basis of archival materials of the Commission for Introducing Soviet Holidays and Rituals, the photographic collection from the Pshenychnyi Archives, and the family photo albums, Soviet ethnographic literature, and present-day advertisement materials of photo agencies, the research showcases how the ideological senses of rituals transformed in the private exercise, while memorial sites became the sites for conflicts where various contesting groups (people of different generations, veterans, and newlyweds) claimed their "right for the city". Discussions around the wedding photos at sites commemorating tragic events also indicate to the change of emotional regimes and concern on changing gender roles. Those are the features of society that is trying to cope with the intertwined "traditional" and modern values.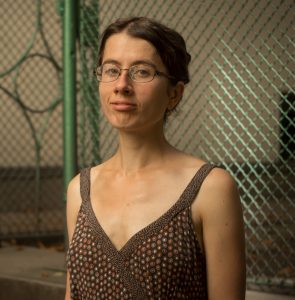 The event has a format of a workshop, with the guest researchers to discuss academic projects and research works on different stages of progress, and of the completed projects prepared for print.
Participation in the Urban Seminar implies reading and discussing the researcher's text. If you wish to join the workshop, please, send an email to Nataliia Otrishchenko ([email protected]) to receive the materials in advance.