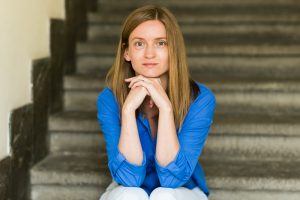 ---
Her responsibilities include bookkeeping, financial and administrative reporting, financial planning, and budgeting for the Center.
She received a master's degree in banking from the Lviv Institute of Banking the National Bank of Ukraine University of Banking. Her master's thesis was on "Risk Assessment: Corporate Risk Management."
Tetyana held a Junior Associate Internship (RKO Bank, Poznan, Poland, 2008) and participated in a cultural student exchange program (USA, 2007).
From 2008 through 2013 worked in the banking sphere at the Universal Bank and the Bank of Cyprus.