Common and Conflicting
10.9.2021, 16:00
Volodymyr Vynnychenko, 14-18, square opposite LOSA
As part of the European Heritage Days 2021, we invite you to a city walk by Inna Zolotar "The
Common and the Conflicting."
Participants will have the opportunity to rethink the space in the paradigm of the common history of a multicultural city and the conflict of memories about Lviv's past. The main idea is to look and see what our space is talking about, and what highlights it makes. The walk covers a small area. The route runs from "shafts" to "shafts" from one border, which becomes part of the city, to another one that becomes the new center of Lviv. Chronologically, the walk begins at the end of the 18th century, when Lviv became part of the Austrian Empire.
To take part in the event, you need to register on the website lviv.travel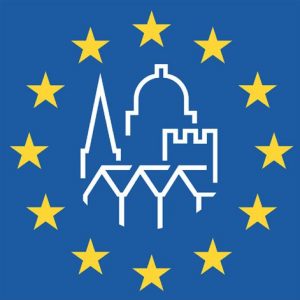 This walk is part of the project "ReHERIT: Common Responsibility for Shared Heritage."
ReHERIT is a project for the revision, mainstreaming, and capacity building for the cultural heritage of Uman, Lviv and other Ukrainian towns and cities. ReHERIT is jointly implemented by the Lviv City Council's Heritage Preservation Office, the Center for Urban History, the Urban Space Lab, and the Uman City Council's Department of Culture.
Image
Top: Governor's Shafts, 1894. Collection: Lviv Historical Museum // Urban Media Archive of the
Center for Urban History