Book presentation by Alisa Lozhkina "PERMANENT REVOLUTION: ART OF UKRAINE OF THE 20TH – EARLY 21ST CENTURY" (KYIV: ARTHUSS, 2019) 
November 27, 2019 / 6.30 pm
Center for Urban History, Lviv
The book by a Ukrainian curator and art critic Alisa Lozhkina is an attempt to combine the story of development of national fine art practices into a wholistic narrative. It covers the period from early modernism to our days. Special focus is on the phenomena of independent times. How has the language of art been changing over the last century and a half? What is the role of turbulence in the country in this process? The country has lived through a series of transformations – from the status of a provincial margins of the Russian empire through a hard period of socialism construction, until the attainment of independence, the Orange Revolution, the Revolution of Dignity, and the following complicated period of our recent history? The research offers a brief overview of central events and phenomena in Ukrainian art, and also a diverse illustrative material that covers dozens of museum holdings, private collections, archives of artists and their families.
The presentation will be attended by the book author Alisa Lozhkina, and the project producer Karina Kachurovska.The first circulation of the book implemented with the support of the Ukrainian Cultural Foundation will be published in the Ukrainian language in Kyiv, and in French in Paris. It will be donated to cultural institutions and libraries all over Ukraine and France.
The publication was made possible as part of the grant project for international cooperation by the Ukrainian Cultural Foundation in a  trilateral partnership between the project initiator and coordinator  Zenko Foundation, and the publishing houses ArtHuss (Kyiv, Ukraine) and Nouvelles Éditions Place (Paris, France).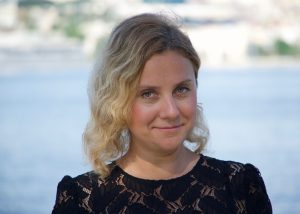 Credits
Сover Image: Publishing house ArtHuss
Image Gallery by Iryna Sereda